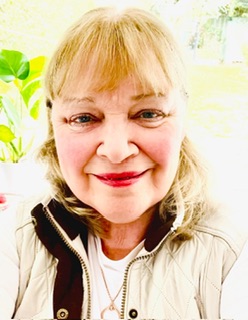 About me
I'm Marina Broadley, an experienced professional psychodynamic counsellor, in private practice.

My training in Contemporary Psychodynamic Counselling began in 2002. This was an incredibly intense 4 year programme run by the University of Leicester. I think it was probably the most enlightening and transformational experience of my life.

I am proud to say I qualified with a distinction. But as intense as this was, it was only the beginning.

Upon qualifying in 2006 I worked as a school and college counsellor in Leicestershire whilst simultaneously launching my first private practice in Peckleton village. The practice developed and I expanded my service to the Stoneygate region of Leicestershire.
In 2014 I launched Hinckley Counselling, a group private practice. This is a very successful practice with 5 professionals offering different services.
Leicester Private Counselling was launched in 2017. My practice, located in Kirby Muxloe provides a much needed private health service for local women. From 2019 I added phone and online counselling to my services - which means I can reach women UK wide.
My professional experience and specialist CPD study has enabled me to develop as a private care provider, and to become an expert in working with women.
I now help record numbers of professional women, young mothers, midlife women and older women. My continual study and extensive clinical experience all add to the value I bring to my clients.
A Registered Accredited Member with The National Counselling and Psychotherapy Society, my private practice is located in Kirby Muxloe. You can verify my credentials with this professional organisation.
You and me
Whilst professional qualifications matter very much, so does the 'fit', how we interact together, how we relate to each other. In other words, how I understand you and how I can help you.

I come from place of calm, thoughtful and non-judgemental understanding. This is priority. This is powerful. All too often it is something that was, and perhaps still is, missing from women's lives.

I am dedicated to empowering women. There are times in all our lives when specialist support is crucial. Again, it was/is often absent in people's lives.

I offer you a calm & safe space, so you can allow yourself to let go, even just a little. This is often a complete revelation for women, who are often in the position of supporting and caring for everyone else.
Book your session
You can begin to resolve your difficulties and feel much better. This can change the course of the rest of your life.

I work from my lovely private practice in Kirby Muxloe.

Sessions are by phone, video call or in-person. I charge £68 for an hours session.

Whatever your life circumstances, be assured that you will be sharing your world with a calm, non-judgemental, respectful and compassionate counsellor. My daily work includes helping women through the most painful of life experiences.

Sessions are pre-bookable and you can find out more by getting in touch with me: Enquire or Book Here

Or call me: 07342 652090




Disclaimer and Ethical Practice



Marina Broadley: Private Psychodynamic Counsellor in Kirby Muxloe, Leicester, Leicestershire